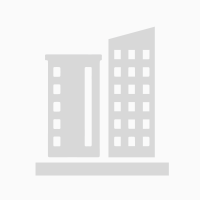 Negombo South International School Network
197/43,Thaladuwa
Negombo
Sri Lanka
Negombo South International School Network - - Company Summary
The Founder Member of Negombo South International School is Dr.A.K.Paul Perera who started the school with 20 children & 4 Teachers on 1998.01.04 has now grown up to 3500 children studying London/Local Examination & with a record Staff of about 275 lady teachers & 10 male teachers. This is one of the biggest International Schools in Sri Lanka & number one in population wise.
The School is based on charity without any admission fees,building funds or any special donations but charging small monthly fee to survive the school.
FUTURE VISION ABOUT THE STUDENTS
The School is job oriented. It is not byhearting the subject matter but the application of Technology where the child is practically moulded to suit their future Jobs. The school is planning to offer the children a free degree in the field of the Technological side they are practising.
DEGREES & JOB ORIENTATION PROGRAMS OFFERED TO CHILDREN
*B.Sc. in Bio Chemistry
*B.Sc. in Tissue Culture
*Degree in Ayurvedic Medicine
*B.Sc. in Medical Lab Technology & Para Medicals
*B.Sc. in Nursing
*B.Sc. in Engineering
*B.Sc. in Animal Research
*B.Sc. in Biological Research
*Management Course in Eco Tourism Industries
Negombo South International School Network has 3 Branches
*Negombo
*Piliyandala
*Nittambuwa
*Preparation of a Protein Food from Fish offel in Fishing Harbours using a Rendering Plant
* Green Belt Protection
General Information
Year established

1998

Co.Registration No.

WAA 5497

Type of company

Headquarters

Fax

+94 31 2226404

Website
Brands
NSIS

Fresh Water Fish Edible,Ornamental Fish,Crabs,Prawns,Fresh Fruits,Vegetables.
Employees
On site

Not declared

Company

250-499 Employees

Group

Not declared
Executives
Paul Perera

S. P.

A. P.

S. S.

P. P.

Chairman

S. P.

Director

A. P.

Finance Director

S. S.

Director of Studies
Negombo South International School Network > Activities
Do you manage a company?
Register your company on Kompass for free to enhance your online presence. Contact potential prospects to help develop and build your business.
Register your company for free