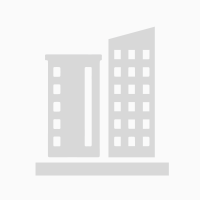 Coir Exporters - Green Scape Coir Exports (Pvt) Ltd
230,Luckyan Plaza High Level Road
Maharagama
Sri Lanka
Green Scape Coir Exports (Pvt) Ltd (Coir Exporters) - - Company Summary
Manufacturers & Exporters of
* Coco Peat,Coco Peat Tablets
* Coco Chips
* Coir Nets
* Coco Peat Grow Bags
* Coir Fibre Pith
* Coco Peat Briquettes
* Coir Fibre Pots
* Mattress Fibre
* Cut Fibre
* Wood Shavings for Poultry Farms
* Fresh Coconut with other Tropical Fruits (Pineapple,Papaya,Mango).
General Information
Year established

2000

Co.Registration No.

PV 64682

Type of company

Headquarters

Fax

+94 11 2845189
Employees
On site

Not declared

Company

20-49 Employees

Group

Not declared
Executives
K A D Christopher Silva

C. K.

Manager

N. P.

Supervisor

R. H.

Factory Manager

H. R.

Manager Operations - Hettipola Plant

P. R.

Accountant
Green Scape Coir Exports (Pvt) Ltd (Coir Exporters) > Activities
Producer
Distributor
Service provider
Do you manage a company?
Register your company on Kompass for free to enhance your online presence. Contact potential prospects to help develop and build your business.
Register your company for free